Hi, I'm Jacquelyn, and I wear a lot of hats!
You probably do, too!
I'm a wife, mother, holistic salon owner, Certified Master Neuro-Coach, non-toxic cosmetic line owner and creator, meditation guide, podcast host, and Earth Mother. Believe it or not, they ALL have an active part in my story in the Beauty Industry!
Hair styling has been my calling since I can remember, and I have been in the industry 21 years. After having my children, I became hyper aware of the ingredients in products that I used around them, and that grew into an awareness of what ingredients were in products at the salon.
This was a huge turning point for me and I realized that I wanted to make changes-at home and in the salon. Home was easy but the Salon? Not so much. So, I opened a Salon that was truly aligned with my values and have grown the business around people who want to make changes in their lives and be part of a growing community that wants to make the earth a priority.
It was a hard journey to get there, and that is when I turned to business coaches and mentors to help me develop a business model that was sustainable. The coaching and mentoring dynamic gave me so much momentum, and after struggling to make changes for so many years, I knew I wanted to help other stylists and spa owners move out of that struggle and into an empowered, successful space. You can learn about my meditation practice and coaching programs here.
My most recent product development has been to create a blueprint for other Stylists, Spa and Salon Owners so that they can create truly unique business plans for their personal success and joy. Helping others succeed, with my salon clients and my coaching clients, is my mission. In fact, my goal is to help thousands of women in business leave behind negative thinking and self-defeating behaviors that hold them back. It is important to let go of that stuff so they can make room for new lives filled with joy and success.
And an eco-friendly, earth loving vibe is definitely part of that!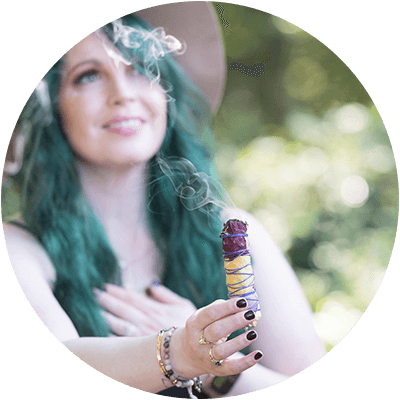 Enlightened Stylist Method
People used to tell me that a Holistic Hair Salon was impossible. No one was there to show me how to do it, AND I STRUGGLED. A LOT! I don't want you to struggle like I did so I created the Enlightened Stylist Method to show people how to quickly change their business model and become MORE SUCCESSFUL by making it LESS STRESSFUL!
Learning how to rewire my brain so that it is geared for success and abundance has given me FREEDOM to create a business I truly LOVE. And I want to help you do it, too!
Enlightened Hairstylist Podcast
Reclaim the Joy and Passion you have for the industry! Join me weekly to learn how to LISTEN to your intuition, REWIRE your brain to work FOR you instead of against you, and CREATE a healthier, holistic approach to your business.
We are going to dive deep into harnessing the power of energy work & neuroscience to breakthrough limiting beliefs and create the wealth and freedom you want in your business.
Healthy Living, Beauty, and Manifesting Made Easy!
Join me live each New and Full moon as I guide you through a empowering meditation and ritual to manifest your goals, dreams and release what is holding you back.
Sign up to get on the list and receive the zoom link for the live meditations.
Enlightened Stylist Community
Join a supportive community for the enlightened hairstylist and salon owners.
The purpose is to create a space for hairstylists and salon owners where you feel supported to grow your beauty business and take steps to change the beauty and salon industry by creating sustainable and holistic salons that are cutting edge, successful, and create abundance and wealth for you and your family.
This group is for hairstylists, Salon Owners, Beauty Professionals.
You are in the right place if you have been feeling overworked, undervalued, burnt out. If you are ready to become an Enlightened Stylist and start attracting wealth, abundance, and freedom in your life.
If that sounds like you join the group and introduce yourself. Let's start manifesting your dream life.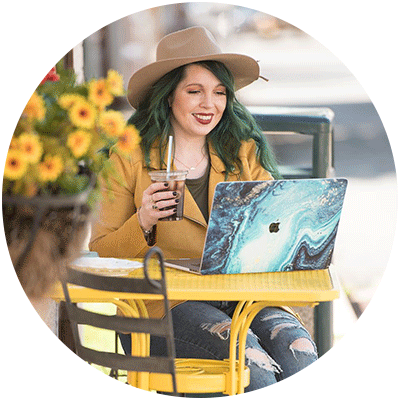 As your Intuitive Coach, I teach you how to use your intuition as a guide to a space that feels naturally in line with your personal aspirations and goals. Through a series of guided exercises that I have created, you will learn how to release yourself from restricted thinking. Together, we dig deep so that you can move forward into a space that is free from limiting belief systems. Through personal discovery, you will overcome any deeply rooted fears you have by first identifying them, and then learning how to use them to move forward on your unique path to success in business and personal spaces.
Maybe, like me, you are experiencing a sense of knowing that you have a calling, a higher purpose, but you are still unsure of what that is.
Are you ready to launch a new business but find that fear is holding you back?
Are you ready to launch a new business but find that fear is holding you back?
These are exactly the soul searching questions I had when I started down this path! Once I began to explore the fears that created blockages in my space, I found a way to overcome them by developing tools I will use for the rest of my life. We will work together to help you lay a stronger foundation that frees your mind and soul to pursue your dreams freely, knowing your path is manifesting precisely as you desire, precisely the way you intend.
Do you want to learn how to set boundaries?
Do you want to fully trust your intuition?
Are you so reliably comfortable with your True Self that your heart-centered clients can't miss you?
Are you ready to end limiting beliefs about your personal value that hold you back from earning the money you deserve?
The Intuitive Coaching program that I have personally designed is for individuals who are looking for something more than traditional coaching and business planning. It is for women who are launching a new business or who have an established career lane but are ready to try a truly new approach to affect change and growth.
Are you ready to breakthrough old ideas? Can you already imagine yourself living more joyfully? If you are ready to live life with limitless possibilities, get started by clicking button below.