Relax. Renew. Re-Energize.
Our licensed and experienced stylists understand that the world sometimes feels frantic, draining the energy right out of a person.
In this salon, our clients are treated to a spa-like experience and the opportunity to detox from the noise of every day. This space invites guests to relax into and enjoy the moments of calm that will allow them to feel renewed and re-energized.
Who wants toxic hair chemicals getting in the way of that? Not our team!
"It is exhilarating and sexy to feel beautiful for who you are in your soul."
– Jacquelyn Rodriguez
I want to change the Beauty Industry.
I want people to stop believing that chemical products and processes are completely safe for ourselves and our children. As consumers, we must be educated and mindful about the things we purchase and stop believing the large companies who normalize chemical pollution as a part of daily life, who normalize animal testing and actively suggest consumption of unnatural products that are ingested and absorbed into our bodies.
My business has been founded on principals that I live, and now I want to share my knowledge of so-called 'beauty products' with more people so that they can make better informed decisions for themselves. There are reasons behind my choices; some may find them unimportant and others will find that my reasons resonate with them, and inspire them, to make different choices.
It is my ultimate goal to give people the resources to find holistic solutions that make them feel good about themselves and the world around them.
People deserve to know more about what it is that we put in and on our bodies, and my goal is to empower individuals who want to make choices that are healthier, less toxic, and more humane.
We can and should start using our voices to protest the traditional salon environments which promise beauty in a jar and health on a shelf while exposing us to abrasive solutions that attack immune systems, force continual exposure to toxins which are absorbed through our hair and skin, and that these substances are "trusted" and "normal" to have in our daily products. It is not normal to pollute our bodies. It is not acceptable to pollute the environment with trash that cannot be recycled because of its former contents.
We use green chemistry in this Salon; organic mixtures and solutions to treat your hair and skin-or your mind, body, and soul-to nourishing, sustainable care. We use tapioca paper that is biodegradable instead of foils. I inspect the packaging to verify recycled materials content and ensure we minimize our footprint. All creatures are important so we do not endorse or use products that test on animals.
As a member of the beauty industry, I want everyone to know that it is not normal to breathe in dangerous chemicals simply because they have a label that qualifies them as safe. It is not necessary to depend on products that weaken our immune systems and cause systemic health issues with prolonged use. It is not okay to sell people on the idea that you need to be a manufactured beauty. It is exhilarating and sexy to feel beautiful for who you are in your soul and to project an image that makes you feel your very best. I meet people in my chair every day who lament that they do not fit the "norms of beauty", but I see them: They are magnificent people with compassionate hearts and passionate souls, truly stunning, gorgeous people.
Welcome to Enlightened Styles.
You are already beautiful.
Let us show you!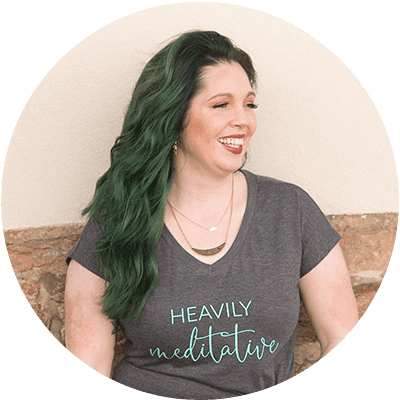 I am a Holistic Salon Owner and a Business Coach to other creatives in the Beauty Industry. My first passion is to nurture my clients with green chemistry products and a salon dedicated to creating the most stylish looks using products, techniques, and packaging that has the least impact on the environment. Not too many people were doing this 15 years ago when I was creating an eco-friendly salon, so without a mentor or guide, I began a journey that led me into coaching. Today, while my salon business is growing, I also provide coaching as a Certified Neuro Coach to Salon Owners, Stylists, and other industry professionals.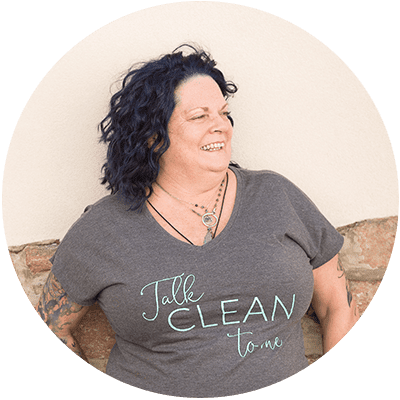 Greer has been in the salon industry for fifteen years and says that what she most enjoys about hair and skincare is the ability to be artistic and creative. "So many jobs are limiting, but I can be creative at Enlightened Styles and that makes me happy", says Greer. After working in other salons, one of the things that stands out most to her is the use of green chemistry and the all organic product lines in this salon. Other places use a lot of harsh chemical products and processes, and after being away from them for so long, it's the one thing Greer notices immediately when she visits other salons. That is why she is so proud of and committed to the direction that Enlightened Styles is going. She believes it is important to have a Salon that is fulfilling a space in the industry that is plant and holistic wellness based. The addition of Reiki and crystal treatments gives Enlightened Styles the capability to serve clients in a way that honors them inside AND out.
You can often find Greer at the Salon, but she thinks being with her friends and family is the most important and joyful part of life. They sometimes join her in one of her favorite past times, such as painting or decorating old furniture. At some point though, she accepts that it is time to rest and recharge so she enjoys her hammock and a cuddle with the dog and cat.
Enlightened Styles is pleased to announce that Heidi Lyons has joined our team as a Stylist in the Salon! She may be familiar to you because she has been a professional Stylist in and around Warrenton for about 20 years and while she has sincerely enjoyed other locations, she felt that it was time for a change based on her strong beliefs in natural, holistic salon practices.
And, we think she's a great fit!
"I love making people feel good about themselves and I try to enhance what they have so they can style their hair naturally and effortlessly" said Heidi. "That goes with the Tree Hugger in me. Tossing foils and using harsh chemicals really bugs me."
We could not agree more. And if this wasn't reason enough to be excited about adding her experience and expertise to our team, her attitude sealed the deal. Heidi explained that she believes the Salon Industry on whole is starting to work at an elevated level, with more training and respect for the degree of professionalism a true stylist brings to work each day. Enlightened Styles is a good fit for her because all of us aspire to a higher calling and want to work in an environment that is nurturing, supportive, and creates more opportunities for one another. As Heidi says, "I don't go to work to be a Stylist. I AM a stylist and Enlightened Styles is a place where my personal and professional lives align."
Come on in and get to know our new Stylist! She loves to cut hair and create the bones and structure that give you confidence in your look, no matter how you style it. You might even get her to talk about her other interests outside the salon while you spend time in her chair-crochet, houseplants for air filtration, teen daughters, a husband of 26 years, and how much she loves making people feel really good about themselves.