Welcome to loving your self-care.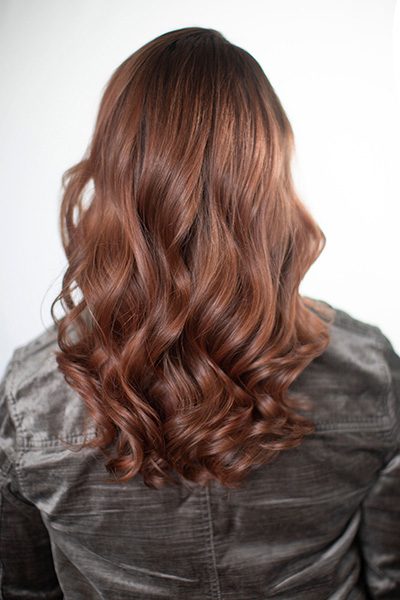 It's important to the Enlightened Styles team that your hair and skin care is a wonderful experience and not something that feels like another errand to run.
We all work so hard and forget about our own needs, that personal care becomes an afterthought.
YOU are a divine priority, and we provide services that are delivered in such a way that you will look forward to returning. And if you don't already, we hope you grow to love making your self-care a priority!
Think of us anytime-not just for special occasions such as weddings and prom, but for a brunch date or a wash and blowout before a weekend getaway. Need some time to unwind for Date Night? You've come to the right place.
YOU are a divine priority.
Pre-Visit: You'll receive a text reminder 48 hours before each visit with an option to confirm or reschedule your visit. You will also receive a Covid Waiver & a new guest form in your email. Please fill them both out so we can be fully prepared for your visit. Have a question? You can reach us anytime at questions@enlightenedstyles.com and we will respond within 24 hours.
Using all-natural, organic shampoos and conditioners and the environmentally safe green chemistry colors we create in-house for each client, your unique sense of self-expression is about to come alive! We can create the gentlest soft color palettes or, if you prefer, we can deliver extraordinary jewel tones. Your unique look will reflect the most luscious, full bodied color-yes, even with organic, natural color chemistry!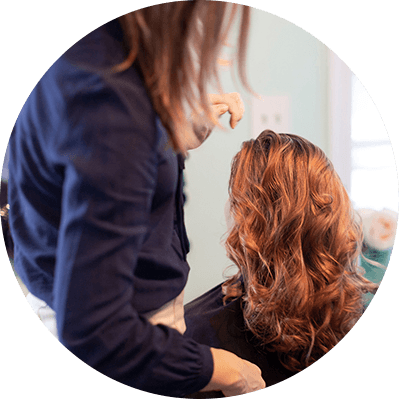 Our stylists are extremely talented and have years of experience with all types of hair. We welcome everyone to Enlightened Styles and are prepared to cut, color, and style based on your unique hair care needs. Schedule a consultation for your hair care with our easy-to-use online scheduling system if you think you require additional time to review your needs.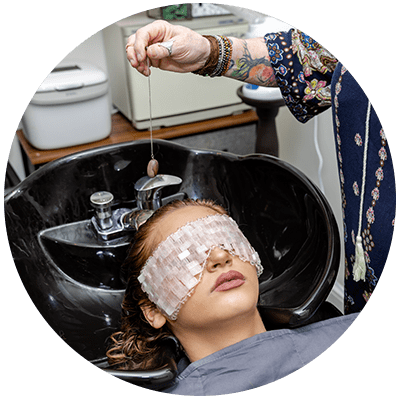 Hair and Scalp Treatments
Do you have a particular challenge you experience with the overall condition of your hair? Is it difficult to maintain? We have a variety of restorative treatments for your hair and scalp. Using natural botanicals and herbal formulas, we can address any concerns you have and bring those locks to life!
Nourish your body, mind and soul.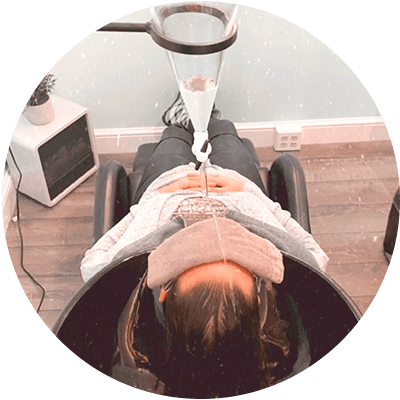 (Crystal Reiki Scalp Energy DeTox)
There are many reasons why our crowns get heavy and dull. Enlightened Styles knows that sometimes you need a little more than a deep clean and a haircut to restore your energy and glorious tresses. That is why we offer a very special mind and body detox experience in the salon.
Schedule an appointment with us for a special Crown DeTox and Energy session. We apply the practice of energy healing, Reiki, using crystals to amplify and deepen the experience. We invite you into our Salon for this treatment and we provide a quiet space so that you can focus on your intention and clear your mind of negative thoughts. While we treat your hair with specially formulated organics to cleanse the scalp and remove product build up, loving hands will cradle your head and neck massaging gently to invite calm and clear away old, negative thoughts. This is time reserved solely for you so that you can invite the energy you seek without interruption. We have designed this treatment to restore your dazzling crown and reignite the energy that comes from within you.
Enlightened Styles frequently works with clients who are unsure about their hair care needs. Let us know what concerns you have by completing the form below, and let's schedule time together to create a plan that addresses your concerns and is easy to follow so you can continue to glow from within and feel like your hair really IS your crowning glory!
Enlightened Steam Treatment
We combine moisture, aromatherapy, and a crystal mask to soothe your stress (and dry, frizzy hair) away. Relax into the chair with a cooling eye mask made from crystals as warm, nurturing ozone steam nourishes the scalp and follicles, and deeply hydrates the hair. Once the steam opens pores, we apply an exfoliating mask to cleanse away any toxins and pollutants, purifying the scalp and restoring health to both the scalp. Hair also benefits by absorbing moisture giving it greater elasticity, bounce, and shine.
Dull, dehydrated hair comes back to life, and curly hair that craves moisture looks lush and full-bodied again. Those experiencing hair and scalp issues due to illness, such as hair loss, will see immediate benefits and will enjoy the restorative calm they experience.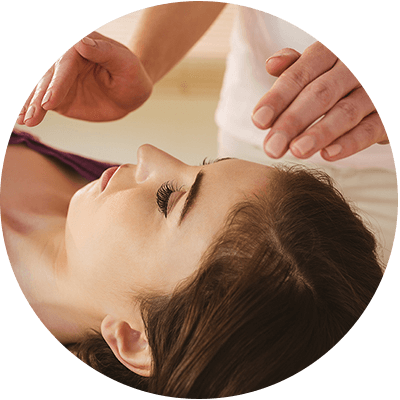 We brought Reiki Energy Work into our practice in 2020 because it flowed naturally from the holistic approach we take with hair and skincare. As more of our clients asked about our natural lines and green chemistry, owner Jacquelyn Rodriguez realized it was time to make other services available. A student of this 200 year old Japanese practice, Jacquelyn first introduced Reiki into scalp treatments as a way to enhance the experience and help clients use the energy of touch to find a new dimension of holistic wellness. Clients who engage this service experience some or many of the following:
Better Focus and Concentration
Reduced Stress and Anxiety
Restored Sense of Balance and Harmony
Less Pain and Inflammation
If you have read anything about Frequency Healing, you may have read about a product we recently introduced to our clients here at the Salon: Healy. Healy is a wearable device that was created to enhance your health using frequencies to, literally, raise the vibration in your most basic structure, your cells.
You may be unfamiliar with the Akashic Records but the existence of the Book of Life can be traced as far back in written history as the Semitic peoples roughly 7000 years ago. The Assyrians, Pheonicians, Babylonians, and Hebrews all reference celestial tablets containing the history of humankind, and this ancient book is believed to document the entire history of every soul since the dawn of creation. The Akasha, or Akashic Records, are said to represent helpful and hopeful opportunities to better understand one's Self as it relates to and throughout the continuum of Time and existence. Accessing this storehouse of information is a bit like
accessing the information stored in a vast data center: it can be difficult to crack the code to gain access and it can be an overwhelming amount of information to download. Part of my coaching practice focuses on working with individuals to help them access their personal copy of God's Book of Remembrance as it is sometimes called. I help them process the information so they can restore themselves to the original understanding of their Living Purpose.
Are you feeling uncertain about your "why"?
Do you want to break out of hurtful patterns?
Do you have a "gut feeling" that you are meant for something greater, but unsure what that is?
We are all spiritual beings conditioned to our physical surroundings. When I guide others to their Akashic Records, we are restoring their deepest sense of Self by giving the Soul space for expression, by living into the original reason for the personal journey of this life.
I truly want to help others align with their Soul's Path, help them realize their own unique and powerful reason for being, because this is an experience that has transformed my life and empowered me to reach for more business success, more meaningful relationships, more joyful living.
It isn't a magic trick or fast track to fulfillment. It is a real spiritual journey that can be an overwhelming experience for some. It is also very beautiful and reassuring to be deeply connected with the source of one's own existence, the Divine, the Creator. There are several ways that we can work together to help you access your unique record in the Book of Life. It starts with a gentle conversation so that we both understand your intentions, and how you want the experience to unfold for you.
As your Intuitive Coach, I teach you how to use your intuition as a guide to a space that feels naturally in line with your personal aspirations and goals. Through a series of guided exercises that I have created, you will learn how to release yourself from restricted thinking. Together, we dig deep so that you can move forward into a space that is free from limiting belief systems. Through personal discovery, you will overcome any deeply rooted fears you have by first identifying them, and then learning how to use them to move forward on your unique path to success in business and personal spaces.
Maybe, like me, you are experiencing a sense of knowing that you have a calling, a higher purpose, but you are still unsure of what that is.
Are you ready to launch a new business but find that fear is holding you back?
Are you ready to launch a new business but find that fear is holding you back?
These are exactly the soul searching questions I had when I started down this path! Once I began to explore the fears that created blockages in my space, I found a way to overcome them by developing tools I will use for the rest of my life. We will work together to help you lay a stronger foundation that frees your mind and soul to pursue your dreams freely, knowing your path is manifesting precisely as you desire, precisely the way you intend.
Do you want to learn how to set boundaries?
Do you want to fully trust your intuition?
Are you so reliably comfortable with your True Self that your heart-centered clients can't miss you?
Are you ready to end limiting beliefs about your personal value that hold you back from earning the money you deserve?
The Intuitive Coaching program that I have personally designed is for individuals who are looking for something more than traditional coaching and business planning. It is for women who are launching a new business or who have an established career lane but are ready to try a truly new approach to affect change and growth.
Are you ready to breakthrough old ideas? Can you already imagine yourself living more joyfully? If you are ready to live life with limitless possibilities, get started by clicking button below.
Enlightened styles is such a great place to get your hair done. I have been going there for a few years now and every time they take their time, talk to me about what I want, and I come out feeling fresh and renewed! If you want hair color that's comes out perfect every time, hair cuts that give you that extra boost of confidence and a friendly staff that will answer any question and make you feel fresh and renewed. Come here, 10/10 every time.
– Kristyna W.
I love Enlightened Styles! I feel great about all the products they use from the cosmetics to the hair color. Everyone there is invested in their cause and their customers.
– Ashven
I have never had organic color before, and was extremely nervous, not to mention I was not sure you would be able to match my hair color. Now, I have to say it was one of the best experiences I have had in a very long time. The color was perfect and it did not burn my skin, and best of all, I did not have to inhale toxic fumes. This was a really pleasant experience for me. So professional in every way and I really enjoy watching someone work that loves what they are doing. Thank you so much for accommodating all my needs that day!
– Penny G.
Have been coming here for years and absolutely love this place! Their products have helped my hair so much and the staff is always pleasant and amazing to deal with. They have been very safe during this pandemic as well and I couldn't feel more comfortable getting my hair done.
– Jessica W.
I would like to share with everybody the most amazing experience I've had with Jaquelyn's products and services! About four years ago I decided to give her a try with just a trim and I have been going back ever since. But most recently she has been doing a series of rebalancing treatments on my scalp to combat sebborheoc dermatitis (oily, itchy flakey scalp). We've done 1 treatment a week since the original one and she started me on a sebum balancing shampoo as well. This was almost 4 weeks ago and the shedding has stopped finally and my scalp feels amazing! My hair feels alive & vibrant. Jaquelyn's dedication to her clients shines through and her all natural organic products make a huge difference.
– Teresa N.
The entire experience was excellent from my being welcomed, the care and concern for my consultation and the ease of applying make up on my own. Stellar from start to finish and the space is gorgeous as well.
– Dani Elle
Even though I was 40 min. late due to traffic, Stephanie was smiling and waiting for me to begin our trial makeup and hair session. She listened to what I wanted for my wedding day, and was able to give me the light makeup treatment that I desired, while still looking glamorous. The few concerns I had with my hair and eyelashes post-session Stephanie was able to address to my satisfaction. I have every expectation that things will be perfect for my wedding day.
– Randi K.
The salon has such a relaxing atmosphere and the stylists know the craft! I always feel and look great when I leave!
– Laura B.
Holiday Cancellation Policy

Due to an increased demand, during the busy holiday season, we are requiring a seven-day notice of any appointment shifts or cancellations. Any appointment cancellation less than seven days in advance will result in a $50 cancellation fee per service. The fee is due prior to rescheduling any appointment due to this increased demand.
I cannot guarantee to fit you back on the schedule prior to January 5th, 2023, if any adjustments are made to this appointment after booking.
We understand that sometimes once you get home and live in your new hair for a few days, that you may find some adjustments need to be made. We are happy to make minor adjustments that align with our original consultation within 7 days of the original service. Adjustments that alter the original plan or are made more than 7 days after the original appointment will require full payment. We do not provide refunds on services.
Please arrive 5 min early for your appointment to allow for parking and to ensure your receive your full service. If you are running late I will do everything possible to accommodate you. However, if you arrive more than 10 min late your service will need to be rescheduled for a later date.