We are a truly Holistic, non-toxic salon easily accessed in Warrenton, Virginia. Our all-natural salon uses products with organic and all natural ingredients. Our salon product lines are derived from fully sustainable, organic farm practices, and provided in eco-friendly packaging. Our products are never tested on animals.
Welcome to a very special place in the holistic wellness and salon experience.
Enlightened Styles was created as a space where we put a stop to negative self-talk about appearances and start focusing instead on natural hair and skin care as an extension of the beautiful light within each person.
Organic, natural products enhance the beauty you already possess.
Our goal is to help you feel empowered to look and feel your very best. By listening to you, we help you project the vibrant, clear energy that comes from within. From a thorough consultation about your hair and the lifestyle you live to custom blended cosmetics for your tone and coloring alone, Enlightened Styles is a complete hair and skin care salon that uses organic, natural products to enhance the beauty you already possess.
Why use these harder to find products? That's simple.
It is so much more than hair care. At Enlightened Styles, it's self-care.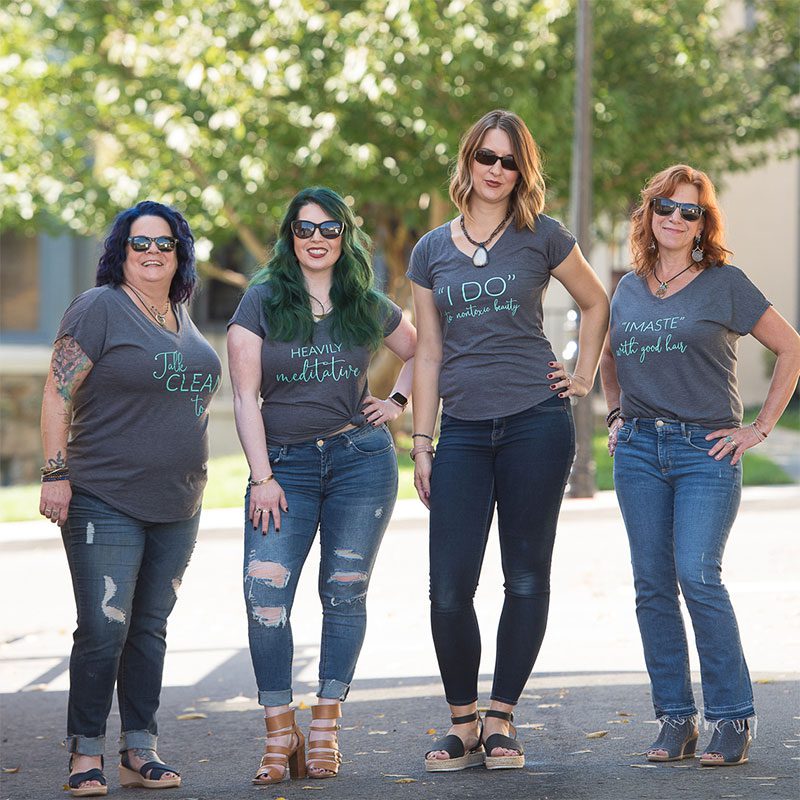 Our licensed and experienced stylists understand that the world sometimes feels frantic, draining the energy right out of a person.
In this salon, our clients are treated to a spa-like experience and the opportunity to detox from the noise of every day. This space invites guests to relax into and enjoy the moments of calm that will allow them to feel renewed and re-energized.
Who wants toxic hair chemicals getting in the way of that? Not our team!
Skip the long drive to Northern Virginia for premium clean beauty services and products. Enlightened Styles provides expert hair cutting, color, and styling services that guests desire while staying true to a commitment to the environment and safer, nature-based product lines.
At Enlightened Styles, our mission is to provide top-notch holistic and sustainable hair care services that prioritize transparency, sustainability, low toxins, inclusion for all, fair trade, and supporting small businesses doing amazing things in the world.
Bringing beauty to the people was Jacquelyn Rodriguez's vision when she opened Enlightened Styles more than a decade ago. A cosmetologist for 23 years, she opened a mobile salon in 2011 to bring beauty directly to her customers.