Welcome to Enlightened Styles, the only area salon offering a Non-Toxic and Clean Beauty Approach to professional hair and skin care.
Enlightened Styles exists to nurture and care for our stylists and guests as the "wholelistic" beings they are. We do this by providing education, low toxin colors, and signature healing treatments.
We are so glad you found us, and we can't wait to meet you! We know that visiting a new salon can be a little stressful; it's hard to switch stylists and try new product lines!
We totally get it but we want you to know that you have put yourself in good hands. Our stylists are highly trained as professional stylists, but we do additional training to learn how to use energy work, sound healing, and more to create an uplifting experience suited to your specific needs.
Please know we've got you!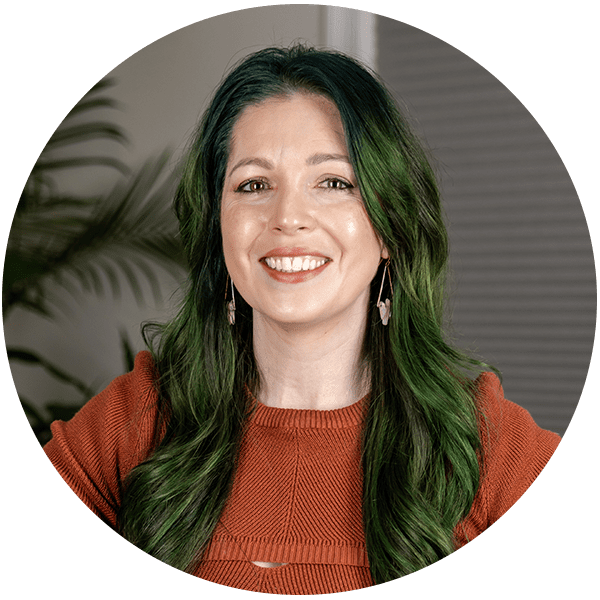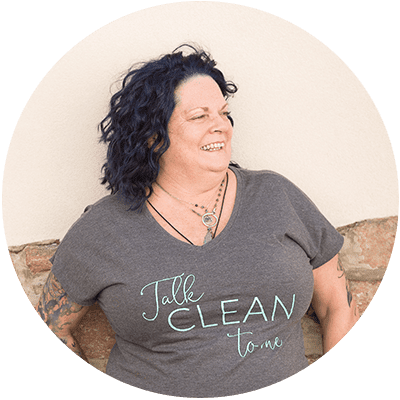 Your experience begins by booking your New Guest appointment here.
Once you book your appointment, you'll receive a text and email reminder 48 hours before each visit with an option to confirm your visit. You will also receive a Covid Waiver and a new guest form in your email. Please fill out both – we want to be fully prepared for your visit! Have a question? You can reach us anytime at questions@enlightenedstyles.com and we will respond within 24 hours.
When you find yourself at the cute little house with bright blue shutters in the business district of WARRENTON, VA, you'll know you are in the right place! We have plenty of parking in the front and the back of the salon.
Please arrive 5-10 mins early for your appointment. Check in at the kiosk at the front desk and your stylist will come out to greet you and welcome you into our salon.
Have you ever been nervous about getting your hair done by a new stylist? That won't happen here. Through our innovative consultation process, we'll get to know each other better. We want you to feel confident and excited about your experience here.
Your scalp and hair are unique and we learn as much as we can before we discuss anything further. Using a microscope and an iPad, we'll look at your scalp and hair shaft to make sure we know what your haircare needs are. You'll be able to see it, too! This tool helps us identify oil or product buildup, scalp health, and more!
Then, we will look at inspiration photos (bring your Pinterest Board) so we can get a clear vision of what you love and the level of maintenance you expect. Then we will create a sustainable plan that you absolutely love-not just that first day as you leave the salon, but all the days between visits to our salon.
While you enjoy a cup of our O-way herbal tea, Kangen water, or grab a healthy snack from the snack bar, relax while our team of professionals takes care of the rest. We will mix up the magic potion that is made just for you. You will receive a professional cut, or if you are getting a color service, we use color technology to create your unique color formula. Our stylist will custom blend color to meet your specifications, we record that in our system so it is ready for each of your appointments.
We are only working with you during your appointment. If you want to chat, we are all in! If you need some time to disengage, go ahead and put in headphones or read a book. We get it! Need to recharge and align your energy? Our salon has the perfect place for you to do it.
Finishing up your experience…
Once we finish your styling, we'll have a mini photoshoot to capture your new amazing hair. Keep an eye on your inbox, too because our clients enjoy free sustainability and pro-beauty tips directly through email. We also send out service specials, local event updates, and more!
Your between visit success plan…
Whether you see us for a cut, color, scalp treatments or a little bit of everything… we've got the perfect plan to ensure you look amazing between visits.
Your stylist will walk you through exactly what steps you'll take at home to execute the perfect color and style between appointments.
If you post a selfie showing off your new hair, tag me! If you're in love, leave a review! When you share me with your friends I will reward you with a referral bonus. Most importantly, feel free to contact me with any questions!
Your First Visit
1. Please arrive 10 minutes before your scheduled appointment time.
2. We are located in between Piedmont Pets & White Horse Dealership across the road from Gilligan's. We are set back a little from the road. Parking is located in front & behind the salon. The sign can be a little hard to see at night. See pictures below
3. When you arrive, please call us at 540-935-2150 and leave a message with your first & last name. We will call or text you back when your stylist is ready for you to come in.
Suggested Maintenance Schedule

Root Touch-Ups – 4 to 6 weeks
Balayage – 12 to 16 weeks
Highlights – 8 to 12 weeks
Scalp Treatments – 1 to 4 weeks
Healing Frequency Session
10.00 +
Hydro-dhara Ayuverda Treatment
20.00 +
15, 30 or 60 minute Crystal Reiki Session
30/65/130 +
Healing Scalp Massage
$15
Head Spa Steam
$10
Service prices will vary based on the stylist you choose to see. Prices noted are "starting at" & will increase based on your stylist's experience level, your hair density, etc.
Partial Highlight- 145.00+
Hair Loss Treatment- 75.00+
Rebuilding Treatment- 110.00+
Short to Medium Lenght Haircut (to collarbone)- 65.00+
Long Length Haircut (below collarbone)- 70.00+
All service prices listed with a blowdry included.
Holiday Cancellation Policy

Due to an increased demand, during the busy holiday season, we are requiring a seven-day notice of any appointment shifts or cancellations. Any appointment cancellation less than seven days in advance will result in a $50 cancellation fee per service. The fee is due prior to rescheduling any appointment due to this increased demand.
I cannot guarantee to fit you back on the schedule prior to January 5th, 2023, if any adjustments are made to this appointment after booking.
We understand that sometimes once you get home and live in your new hair for a few days, that you may find some adjustments need to be made. We are happy to make minor adjustments that align with our original consultation within 7 days of the original service. Adjustments that alter the original plan or are made more than 7 days after the original appointment will require full payment. We do not provide refunds on services.
Please arrive 5 min early for your appointment to allow for parking and to ensure your receive your full service. If you are running late I will do everything possible to accommodate you. However, if you arrive more than 10 min late your service will need to be rescheduled for a later date.
We kind of love treats, surprises, & thank you's in a big way. Let us treat you for being as fabulous as you already are!
Redeem 2000 points for a $20 Service Gift Card that you can use towards any of your cut & color, or scalp treatment appointments.
Earn 200 points when you:
Earn 1000 points when you:
Share a picture of you and your gorgeous hair on social media and write a caption with why you love the salon and tag us
Leave a review (FB, Google, Yelp)
A friend you refer comes in for their first appointment (you will each get 2000 points when this happens)