It is the mission, passion, and joy of every Enlightened Styles Stylist to make you feel like the most beautiful bride that has ever walked down the aisle, because you are. There is no other person on this earth with your unique beauty, your individuality, and your love. Our stylists feel this way with each bride we work with; they are there to help you accentuate all that you love about yourself and all that is cherished by your spouse-to-be. At Enlightened Styles we celebrate and highlight your beauty! You could say that we are your fairy godmothers of hair and make-up. Are you ready to feel like a fairytale princess?
Enlightened Styles puts the client first, always. We use organic hair-care and make-up products that are not only better for your hair, skin, and general health, but also for our stylist's long-term health. We don't use chemicals that are harmful to the person in any way. Along with being health conscious, we continue to grow into a more environmentally conscious salon as well. Stop breathing in the toxins. Stop poisoning your skin with countless chemicals. Stop going to chemical-based salons. Come to Enlightened Styles and feel the difference.
Your wedding day is a celebration of you and your fiancé coming together as one. It is a day you will never forget; it is a day that all eyes will be on you. And we want to thank you for considering us when it comes to making your desired bridal look a dream come true. You will find that we take pride in taking the time to really get to know each of our brides. You are not just another bride to us, you are our main priority. Enlightened Styles was founded on the basis of creating quality relationships of trust between stylist and client. That said, meet our stylists below: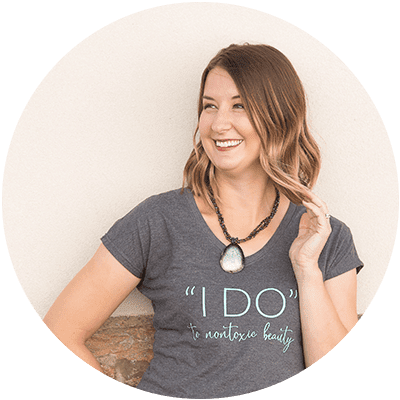 Stephanie Young
Bridal Stylist and Makeup Artist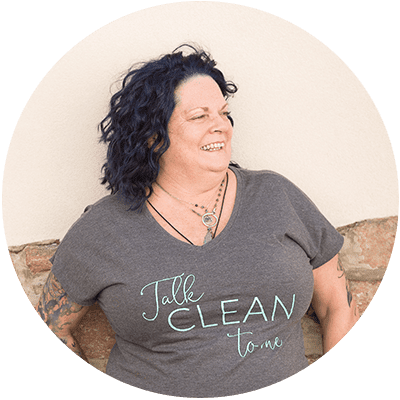 Greer Etchebarne
Holistic Hair Specialist
Heidi Lyons
Holistic Hair Specialist
Your Wedding Experience—What to Expect
So now that you love us, we wanted to share what you should expect when you book Enlightened Styles for your wedding day:
90 days prior to your wedding we will book your trial appointment at the salon. Please contact us to do so. At the trial, we will discuss what you envision for your hair and makeup for your wedding day. It is recommended to bring in some images of the hair and makeup look you desire. That way, we can see what you mean, and make the look unique to you.
"But I don't know the hair and makeup style that suits me best…" Don't worry! Our stylists will make suggestions based on both your face shape and features to help you choose a great style.
During your trial run, please wear an ivory or white shirt that is as close as possible to the color of your wedding dress. It will give you the best idea of what your makeup will look like on your wedding day! Also, if you plan to wear a headpiece, veil, or any hair accessories please bring them with you so you can try them on with your hair makeup.
About 60 days prior to your wedding you'll receive an email that includes a wedding day questionnaire, which requires you to finalize your timeline and fill in other important information. Please complete this in a timely fashion as the information gathered is essential for our preparation for your big day.
The week of the wedding your Enlightened Styles Stylist will reach out to confirm that we have all the correct information and that nothing has changed.
Now that you not only love us, but know exactly what to expect from us, please continue reading to find out our pricing, how to connect with us on social media, and how to refer us.
Every Bride should look and feel like herself, just dressed up a little. Ultimately, we want to enhance your personal style and kick it up a notch-not create a cookie cutter array of bridal portraits. Enlightened Styles is about lighting up YOUR features and creating an overall look that is special to your own personal style and energy for the day.
Enjoy the photos our lovely clients have shared with us.
Bride Hair & Makeup – Includes trial day at salon and the wedding day
*Includes false lashes if needed
Bride Hair only- Includes trial day at salon and the wedding day
Bride Makeup only- Includes trial day at salon and the wedding day
*Includes false lashes if needed
Hair and Makeup
*Updo and makeup this would include allover curling, half up or full updo (includes lashes if needed)
Blow-dry Style and Makeup
*Blow-dry and style (no allover curling, half up or full updo) and Makeup (includes lashes if needed)
Hair Only
*Updo this would include allover curling, half up or full updo
Makeup Only
*Includes lashes if needed.
Blow-dry and Style Only
*Blow-dry and style (no allover curling, half up or full updo)
Flower Girl
*Flower girl from 10 and under. This will include curling and a simple updo. Prices may change if they have long or thick hair
Touch Up Hour – 1 Hour
*We can stay onsite for touch ups after the initial getting ready time. Each hour we stay after the initial completion will be $75 per hour and per stylist.
Travel
*Flat fee for our team to travel for onsite services. Any additional fees for parking, etc, will be invoiced and due upon receipt. 
Strip Lashes
*Salon provides set of lashes and includes application
Lash Application
*Client provides lashes to be applied by salon team member
Frequently Asked Questions
How long does a Hair & Makeup Trial take?
Hair & Makeup Trials typically last around 2 hours and is entirely dependent on each individual bride. 
How many Hair and Makeup looks can I test at the trial run?
It's best to narrow it down to 1-2 different hairstyles that you like and 1-2 Makeup looks. 
At the trial, should I bring photos of Hair and Makeup looks I like? What about photos of my wedding dress, decor, venue or other inspiration? Should I bring anything else?
Yes, please bring pictures or inspiration of what you are envisioning for your wedding day. Feel free to bring multiple pictures. We can combine what you like from different pictures and create a special look just for you. Please bring your veil or hair accessories that you would like to try. I also have a wonderful small business that hand-makes beautiful hair accessories. Here is her website http://www.annlesliedesigns.com  If there are any pieces that you would like to try before buying we can have them in the salon for the trial. Just please let me know a few weeks in advance so I can get them in the salon. 
What should we do with our hair on the wedding day?
You should have next day hair and no makeup. Please make sure everyone's hair is completely dry, there will be a $30 charge if we have to dry anyones hair that is not getting a blowdry style. For any naturally curly guest that would like a smoother finish please have them get a blowout or flat iron service the day before
If I change my mind about my bridal beauty look, is there a charge for a re-trial? Should I bring my veil/accessories to the trial? What if I don't have them yet?
If you change your mind about your Bridal Hair & Makeup before your wedding day, that is completely fine and you will have to determine whether you need to do a re-trial. The charge for a trial is the same whether you decide to do 1 or 5. 
Are Eyelashes included?
Strip Eyelashes are included for the bride on the wedding day. Eyelashes also included for any bridesmaid/MOB/MOG getting makeup.
Do you offer airbrush makeup services?
Yes, we offer both airbrush and regular makeup services. (Airbrush makeup is available for an additional $30.)
Do you have any other commitments on my wedding day?
Once you have signed the contract and paid the nonrefundable deposit the wedding date is all yours. We only take one wedding a day so we are fully committed to your big day.
On my Wedding Day, what should I make sure that the hotel/venue is equipped with?
We only ask that we have room to move around and set up as well as outlets. We bring a whole set up with chairs and small stations for the venue. We also bring a ring light.
Do you require a minimum number of bridesmaids/mothers services before traveling to a site?
There is a $1000 minimum that does not include any travel fee. 
Are there any other fees?
We will include all fees on the contract but there could be additional fees if there are parking fees for the venue.
Do you bring an assistant on the day of my wedding?
The size of your wedding party and the services you are booking for will determine if an assistant is provided.